ESE 2015 WRITTEN EXAM RESULT HAS BEEN ANNOUNCED
IES ACADEMY WILL CONDUCT INTERVIEW GUIDANCE PROGRAM
IGP SCHEDULE WILL BE ANNOUNCED SOON
Our Courses
Regular Courses
Weekend Courses
Correspondence Courses
All India Test Series (AITS)
General Studies (GS)
Interview Guidance Program (IGP)
Total Success Program (TSP)
Percentile Target Program (PTP)
Why IES Academy is No.1
IES ACADEMY is the one of the premier institute, established in year 2002.IES academy is the only institute that produced First All India Rank 1 (IES- 2004, E&T) among all coaching institutes in entire India only from its regular classroom program (365 days ) . IES Academy is the institute that again established milestone by producing 17 All India Rank 1 from different branches in last 12 years from it's classroom program only.
Directors Message
Dear All,
Engineers' are the cream talent of the country. Everyone expects a very good career after engineering degree. But now a days some depressive words like retrenchment, recession, meltdown, layoff, job cut, salary cut, jobless, no appointment letter after campus selection are floating in media as well as in college campuses. After paying for the four valuable years, a huge fee structure and most precious years of the career graph, can we afford to wait for market improvement! Obviously not. Because Government Sector of India, State Govt. and Hundreds of PSUs (BHEL, NTPC, NHPC, IOCL, BPCL, DRDO, ISRO etc) provides near about 50,000 jobs every year for Engineers in their departments. Government, like Private Sector, never advertises or motivates the people to join them. That is why, awareness and popularity is very low in Government Sector. But if you analyze the facts like salary structure (after 6th pay commission), saving sense, accommodation, healthy life style, fare free traveling, guest house availability, and social reputation of Government Sector. Isn't it miraculous! So Engineers' Get ready to beat the recession and serve the nation. Skill yourself for IES, GATE and PSUs.
With best wishes!
Subhash Yaduvansh
Founder & Chairman
IES Academy Pvt. Ltd.
Video Gallery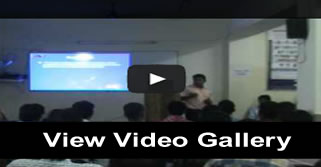 Photo Gallery
TESTIMONIALS
Pavas Yadav
AIR-1 (IES-2007)
If you choose a right source for your preparation, you will surely succeed;
K. Satyanarayan
AIR-1 (GATE – 2007)
Choose right direction of our life
K.V. Harikrishna
AIR-1 (GATE – 2006)
Hard work and right Guidance for getting success
UPCOMING VACANCIES
IIT Kharagpur has openings for JRF Elecrical for the branches EE/ET : 01. Age Limit : 30 yrs. Pay Scale : Rs. 16,000/- . Walk in Interview on 05.05.2015 at 9:00 AM.
ODISHA PSC is hiring Assistant Executive Engineer of CE : 657 and ME 25 Branch . Payscale : Rs. 15,600/- to Rs. 39,100/- .Age Limit : 21 to 32 Yrs. Last Date : 27.05.2015. Apply Online : http://www.opsc.gov.in/recruitment.php
REIL is looking for Engineer . B.Tech EEE with 2 Yrs of Experience. Age limit : 30 Yrs . Pay Scale : Rs. 16,400/- 3%- Rs. 40500/- . Last Date : 08.05.2015. Apply Through :http://reiljp.com/vacancy.html
UPPCL has opening for Assistant Engineer for EE : 163 & CE : 24 Branch. Age Limit : 21-40 Yrs. Pay Scale : Rs. 15,600/- - Rs. 39,100. Aplly Online through www.uppcl.org from 15.05.2015 to 17.06.2015.
BEL has openings for Probationary Engineer in ET : 200, ME : 120 , CE :10 & EE :07 Branch . Age Limit : 25 Yrs . Last Date of online application : 14.05.2015.
RBD Gujrat is hring Assistant Engineer from CE Branch . No. Of Posts : 160. Pay Scale : Rs. 20000/- . Age Limit : 30 Yrs . Apply online :

http://ojas1.guj.nic.in/. Last Date of Application : 17.05.2015.
Downloads