CLASSES FOR ESE-2015 PORTION IS RESUMED FROM 14TH FEB' 2015.
Our Courses
Regular Courses
Weekend Courses
Correspondence Courses
All India Test Series (AITS)
General Studies (GS)
Interview Guidance Program (IGP)
Total Success Program (TSP)
Percentile Target Program (PTP)
Why IES Academy is No.1
IES ACADEMY is the one of the premier institute, established in year 2002.IES academy is the only institute that produced First All India Rank 1 (IES- 2004, E&T) among all coaching institutes in entire India only from its regular classroom program (365 days ) . IES Academy is the institute that again established milestone by producing 16 All Rank 1 from different branches in last 8 years from it's classroom program only.
Directors Message
WHEN YOUR CAREER IS AT STAKE, CAN YOU AFFORD TO TAKE CHANCES?

Respected Parents & Dear Students! Engineers are the cream talent of the country. Everyone expects a very good career after engineering degree. But now a days some depressive words like retrenchment, recessions, meltdown, layoff, job cut, salary cut, jobless,.........
Video Gallery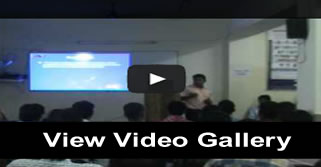 Photo Gallery
TESTIMONIALS
Pavas Yadav
AIR-1 (IES-2007)
If you choose a right source for your preparation, you will surely succeed;
K. Satyanarayan
AIR-1 (GATE – 2007)
Choose right direction of our life
K.V. Harikrishna
AIR-1 (GATE – 2006)
Hard work and right Guidance for getting success
UPCOMING VACANCIES
NHAI has opened up vacanicies for the candidates of CE Branch , Tech Manager for 30 seats. Age limit 35 yrs as on 10 April 2015. Hiring through GATE. Salary : 15.6 K -39.1 K
BARC has invited applications for Scientific Officer(C) ,Seats ME - 21, EE - 24 , CE - 29. Age Limit GEN - 29 , OBC-29 , SC/ST - 31 Yrs. Last date for Online Application : 06 February 2015. Hiring through GATE 2015.
NHPC Special Recruitment drive for Trainee Engineer is hiring Trainee Engineer in the CE : 35, ME 16, EC : 05 , will last till 23.02.2015 . Apply online through www.nhpcindia.com.
IRCON ISL is hiring WORKS Engineer of CE Brnach . Vacancies : 05 in number. Birth on or after 01.01.1980. Last Date of Application : 12.02.2015 . Written Exam on : 13.02.2015. Salary Rs. 23,000/- (fixed) .
IIT Ropar has opened up posts for Junior Engineer of CE :01 , Scale : Rs. 15600- Rs. 39100 and Assistant Executive Engineer, Scale : Rs. 15600- Rs. 39100 +GP Rs. 4200/- EE : 01 . Age limit : 32 Yrs . Last Date of Application 23.02.2015.
HAL is lloking for Asst. Engineer of CE Branch: 01 in number . AGE limit : 35 Years. Last Date of Application: 17.02.2015. Salary - Rs. 12600- Rs. 32500.
NTPC is hiring its Executive Trainee Post for EE : 40 , ME :60 , ET : 10 through GATE 2015. Age limit : 27 yrs as on 18.01.2015. Last date of application: 03.03.2015.
Downloads